School Program of the Navarro-by-the-Sea Center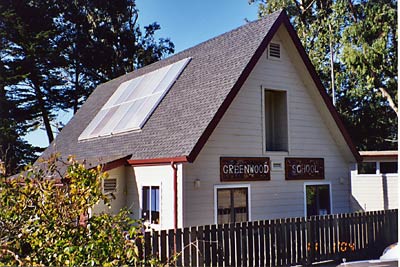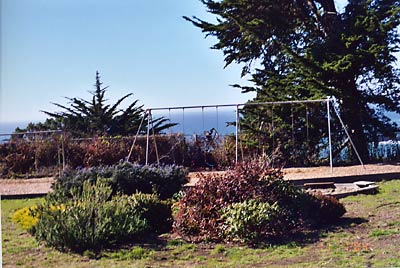 2005
Education is an important part of NSCR's Mission and Goals statement. In March of 2005, NSCR began their first program in co-operation with local schools. Archaeologist Gina George of Sonoma State University created an interactive class for both the Greenwood School (Elk K-3) and a fourth grade class of Mendocino Grammar School. Dr. Hillary Adams of CFS lead a discussion about Captain Fletcher and his Inn.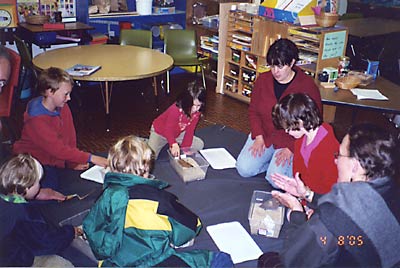 Gina George of SSU at Greenwood School.
May, 2005
Mendocino Coast Rotary Club provided a grant to NSCR for a digital camera and printer for use in the School Program. The camera was used for the first time at the school tour on June 3, 2005 of the Navarro Mill Company House, located near Captain Fletcher's Inn. The following images were taken by the Sony digital camera.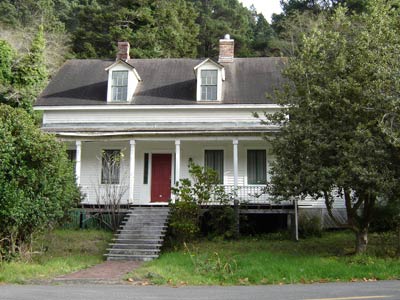 Navarro Mill Company House near Navarro Beach, which currently serves as offices for State Parks and Navarro-by-the-Sea Center.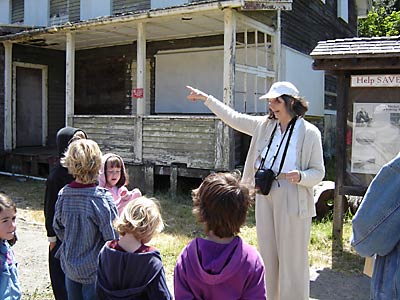 Dr. Hillary Adams with Greenwood School children
at Captain Fletcher's Inn in June of 2005.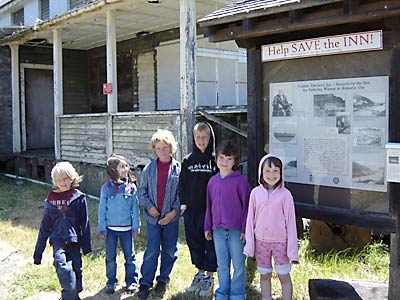 Children of Greenwood School at Captain Fletcher's Inn
June 3, 2005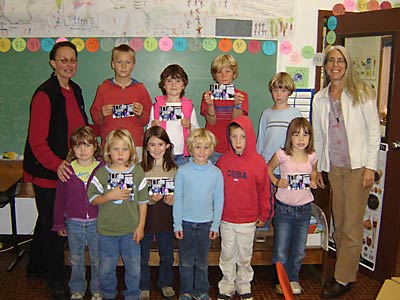 Children of Greenwood School holding photos from Mill House Tour,
with teacher Suzanne Jennings (far right) and aide Lynda Aubrey (far left)